Condominium
A brand new & energetic place that aims to foster the businesses of Yangoners is opening in 8 Mile Soho. Boutique Shops, EV Car Showroom, Chain Stores, IT, Academic Schools, Restarurant & Shops, Decorated & Construction Goods, Clinic, Galleries make trendy SOHO a top shopping & living destionation with kindness and humanity, known for its extraordinary classic facades and stone streets. During the day, street vendors sell foods, form organic to life-style goods.
Building – 1 to 5,
Floor – 4th to 9th
The district be the most ambitious One Integrity, Complexity and Discovery.
Located at 8 Mile CBD Junction having best access to any directions of the Yangon.
Lifestyle of The 8 mile SOHO (Milan Zone) city emphasizes the capital of fashion & design house, art and craft. Being in the Milano Cosmopolitan Zone, there is the main thematic element of upscale luxury fashion… the perfect place for fashionistas and industry enthusiasts.
Life is SoHo 8 mile Soho is Life SoHo grown Success.
Imagine the Lifestyle of The 8 Mile SOHO (New York Zone) city to be in the center core of Manhattan Street, a densely populated district that's among the world's popular commercial and cultural centers. Its iconic sites include financial institutions, boutiques hotels, upscale technology and automobiles. Be prepared to be romanced by New York Zone unlike anything else.
Somewhere between your Vision and living your life, there is New York.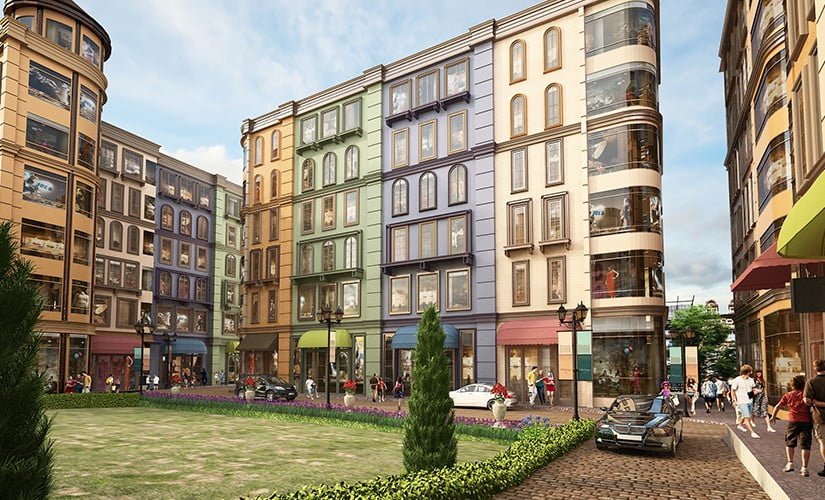 A lifestyle of the 8 mile (London Zone) city, for centuries, London has been a vibrant cultural, economic, birthplace of a number of well-known persons. Ahead of its time. The 8 Mile SOHO (London) will always be an inspiration for diverse groups of people. A hub for events of global importance, and a story of perpetual growth that even at some point was considered to be unimaginable for the human mind.
An investment beyond Bringing only professionalism.